Houston Plumbers
We have served our Houston neighbors with the best plumbing solutions possible for over 25 years, picking up the reputation known as The Picky Plumber…because not just anything is good enough for our customers!
Pickett Plumbing is Houston's first choice when it comes to innovative plumbing solutions, friendly customer service, the necessary technology, and competitive prices. Call us now to schedule your service at (713) 896-9700!
Need help fast? We're your emergency plumber in Houston TX!
Call us right away at (713) 896-9700 to schedule your service or use the contact form on our website. We're standing by to serve you!
Our plumbing professionals specialize in: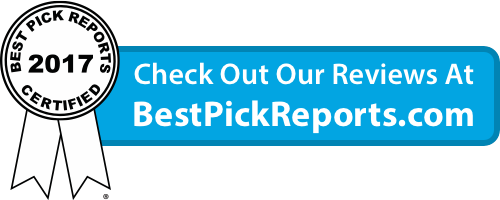 Local Reviews
Rated
4.9
out of 5 stars based on
53
customer reviews
Powered by Nearby Now
---
Prompt service and professional work
A

-

Cypress

,

TX



---
Great Service. Took the time to answer all of my questions, was both professional and personable.
M

-

Houston

,

TX



I found Bud to be very professional, but also personable. He quickly assessed my problem and on my approval, took care of the issue for me. He further gave me some very valuable information on some plumbing questions I had and took all the time needed to answer them, I never felt like he was rushed....very unusual in today's "hurry up" world. I'm a VIP customer and proud to be so. Pickett has always done a great job for me in a very timely fashion. I would recommend them to anyone looking for their type of service.
---
Great service at a good price
Janet

-

Houston

,

TX



All of the workers were very professional and courteous. Excellent service!
---
Always reliable and professional.
J

-

Cypress

,

TX



Plumbing is important. You don't want an amateur to come into your house and leave you with water damage. Pickett plumbing is pricey, but their plumbers are top notch and I always feel good after they work a job. They are always on time and have excellent communication with the customer.
---
Available for After-Hours Work, Good Quality
CyMike

-

Cypress

,

TX



The sewer line repair had some complexity. Pickett Plumbing worked with us after-hours to diagnose and develop the scope. They had good equipment, and Saul gave options for repair and was interested in fixing the problem right.
---
Call us today if you have any questions or if you would like to schedule an appointment at (713) 896-9700!
CUSTOMER TESTIMONIAL:
Houston Plumber – Reviewed by Sandra D. : We have been customers of Pickett Plumbing for many years. These guys are reasonable, reliable, fast, friendly, thoughtful, and clean up the mess when they're done! Rating: 5 stars
We gladly provide plumbing services to the Houston area